YAWSS
Yet Another Web Survey System
YAWSS (Yet Another Web Survey System) is a web based software for managing market research activities by projecting and creating online (CAWI), telephone (CATI) and computer assitested (CAPI) surveys.
YAWSS enables multiple Customer Care activities both by internet and by phone, managing the inbound and outbound calls flow through a dedicated Call Center.
With YAWSS, you can collect data from different fields for marketing purposes, create questionnaires for Personnel evaluation and selection, measure customer or employee satisfaction. YAWSS optimizes interaction with a community: inside the company (employees / associates / agents) or outside (customers).
Easy to install - easy to use
YAWSS is a web based software. To enter the system, you need just a web browser. No software installation is required.
Turnkey Solution
If you need a complete turnkey solution, our staff will manage to all the operations to create, administrate and supervise your questionnaire (either CATI or CAWI or CAPI).
We shall help you out in preparing a survey. Additionally,we shall analyze results and various types of YAWSS reports together in real time.
You can create new functions, managing the entire process of mailing, customizing the questionnaire layout.
Our specialized team is able to easily meet all your needs.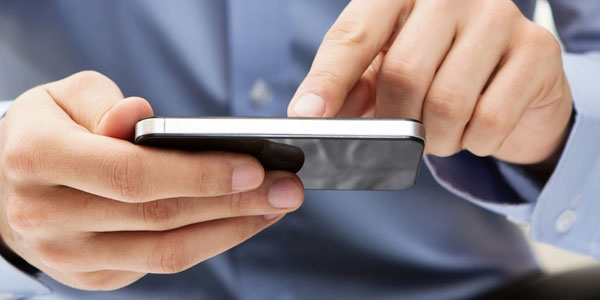 Hardware & software assistance
We provide our customers with all the required support to select the most efficient IT infrastructure with the aim to maximize their return on investment; at the same time we ensure the best performance possible (e.g. server, client, database, net framework architecture, etc.). To make YAWSS ready to use at client's convenience, our consultant will oversee installation, configuration and test of the whole system (Windows, SQL server, Client, Server, Internet, etc...).
Training
We provide a personalized training course with the purpose to give our customers a complete knowledge of YAWSS in terms of usage.
Post go live assistance
We guarantee fast and efficient telephone assistance should any hardware or software issues occur concerning the questionnaire. Alternatively, we can send our consultants directly to our client's office to restore the best operational conditions.
Cost saving
By choosing to fill in a questionnaire in CAWI mode, users have access to the questionnaire anytime and anywhere. Users are invited to fill in a questionnaire simply by receiving an "email invitation" (instead of a telephone call made by an operator). Consequently, we work towards cost saving for our customers in terms of telephone, fax and personnel expenditures.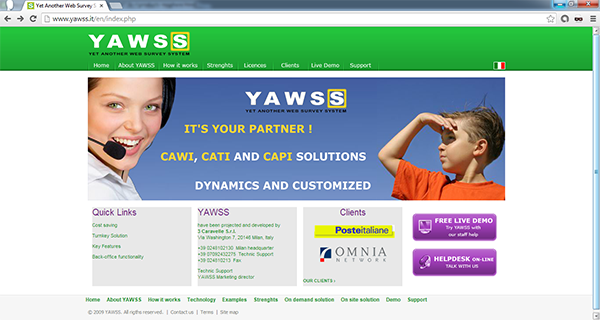 For further information, please visit our web-site: www.yawss.it